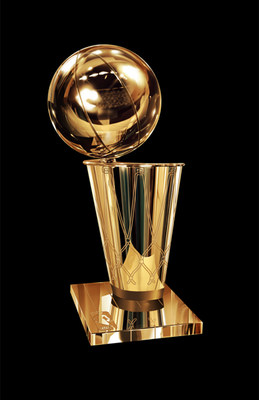 Waldini

-
I was watching Game 3 of the '94 EC Semis between the Bulls and Knicks. I'm not a diehard fan of either squad but I can't help but feel that game is the greatest playoff game. EVER. Greater than the '01 WCF Game 7 LAL-POR. Greater than the '97 Finals Game 5 CHI-UTA Flu game. Greater than the '94 WC Semis Game 7 HOU-PHX. I know you're going Waldini WTH are you talking about?!?! And why are you using so many acronyms :-)? Just bear with me....

BEEF - Anybody that followed basketball in the early 90s knew how much these teams loathed each other. But neither Derek Harper nor JoJo English were on either team during the '92 slugfest. And that's what makes their "melee" even greater. They went off on each other. In the 2Q. And to illustrate how great a time the NBA was, TNT actually replayed how they got into it (which you know they won't do anymore). Harper slaps JoJo's hand down during a play, Starks gets fouled, you see Grant's head turn and quickly he's running, then they switch to Harper who's throwing English into the stands. What's even better is the security guard shoving Starks from behind during the fracas. All this in front of David Stern. And JOhn Thompson?!?! Yea a true WTF how did he get next to Stern moment ;-). And this happened all right before halftime. Fantastic stuff. And don't forget the mini standoff between Scott Williams and Gaines in the 3rd. Too bad the Scottie over Ewing Dunk happened in Game 4 :-(

DRAMA - Ah yea the moment Scottie became Snottie. 3.5 secs on the clock, game's tied at 102, Phil calls a TO, draws a play up for....Kukoc?!?! He wasn't even on the court in the final min but here he is getting his number called. Honestly can you be mad at Pip? He was straight killin the Knicks in this game and thought he deserved to be the one to shoot the final bucket. But after just chucking up a horrible shot with 7 secs left in regulation, I think the Bulls staff thought Pip wasn't ready to be THAT GUY. So hence the refusal to go back in and another example of Snottie (the infamous migraine, the public callout of Chuck B on local Houston news) being Snottie.

FUTURE - I didn't realize the '94 Bulls had Kerr, Longley, Kukoc, AND Wennington on the squad. Those were key pieces of the late 90s trifecta. And that team had Grant, Williams, Cartwright, and Armstrong. Key pieces of the early 90s trifecta. Has there ever been a dynasty team not named the Celtics that had a transition like that. That is eerily weird. Extra spooks for John Paxson being a 11th man on the squad after being the hero the previous season in Game 6 of the NBA Finals.

COMEDY - Hubie Brown said during the game the Bulls are going to rue the day they didn't sign Horace Grant back in December. At the time, a lotta people felt this was true. And that prophecy came to pass during the following season. But then something magical happened :-)....I wonder if Coach Brown remembers even saying that ;-)

COMEBACKS - The Bulls were laying a smackdown for 3 qtrs. They go cold in the 4th, the Knicks show signs of life in the 4th, complete with the tie game in the final 10 secs. See "Drama" for how the game ended.

Those other games were great for individual performances. But none had THAT much drama in ONE game. ONE friggin game. Excuse me while I kiss the sky......

Da Realist - It was a great game... btw >here is the fight (I posted it under a different name)



Anyway...you gave a pretty good analysis but even with all of that...Best Playoff Game Ever means something different to me. You broke it down into parts, but some games are greater than the sum of their parts. If I had to choose one game to watch before moving on from this world, I can personally think of about 10 games off the top of my head I'd rather watch. If I had 5 or 10 minutes, you can double that number.

In no way is that game with everything considered a better watch for me than the HOU-PHO game where Mario Elie nails the 3 to win at Phoenix. The last 2 games of the 88 Finals...the Kobe-to-Shaq game against Portland in 00...MJ's flu game...Lakers/Kings Robert Horry Game...Game 7 of the same series (Laker/Kings)...93 Bulls/Knicks (Charles Smith game)...84 Lakers Celtics (Heat Exhaustion Game), etc...all those to me are better watches. It's all personal preference but if I had to choose one game, I don't even think of this 94 Bulls/Knicks matchup. And that's not taking anything away from that game, but it's not "best of the best" to me.